My First Link Up! October 31 2010,

0 Comments
"Gosh darn! I'm going to get involved"
.  I improvised with items I had available so I'll show you how I turned this ...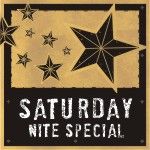 Into this ...
I started with a mirror that I have had for years, I've tried to sell this mirror in garage sales but I have moved it 4 times!  Somehow it even survived my goodwill donations, so it was time to Use it or Lose it!  I painted out the mirror with
Caromal Colours Paint
,  this textured paint sticks to almost anything.  My first coat was in Colonial Blue ...
As impatient as I am I was able to leave this to dry over night.  While this was drying I used some Omni Gel to transfer an image to use on this sign.  I was inspired by some art that Miss Mustard Seed used for one of
her hand painted signs
so I created something close to that ...
I started coating my copy with Omni Gel, as I mentioned I used what I already had, I wish I had professional sign equipment like Donna at Funky Junk or even a Cricut so I could create a stencil so I could paint the sign instead.  I don't care for the glossy textured finish that the Omni Gel has. 
This morning I gave the mirror a coat of white paint and started soak my image transfer to remove the paper.
Next I used the omni gel to add the expression to my painted mirror
Thank you to all the wonderfully talented women who inspire me by sharing their projects and how to's on their blogs!