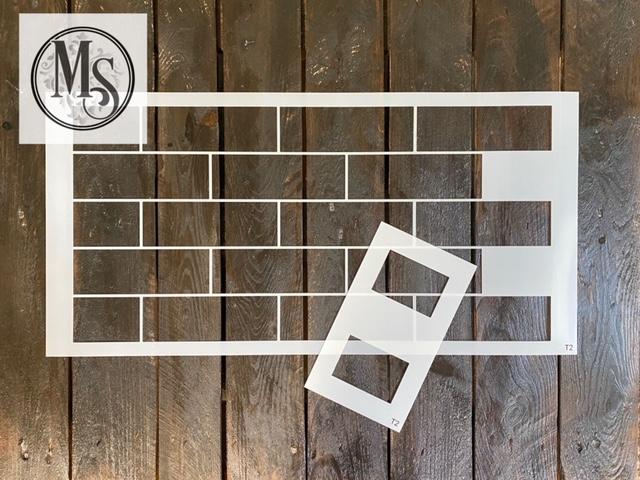 T0002 Bella Subway Tile
Each tile is 6"w x 2"h
The initial pattern area is 21.3"w x 10.5"h 
Comes with an end of pattern completer stencil.
The pattern repeats by registering on the previously painted tiles.
Paint your base wall area with the colour you would like your grout to be, then using the stencil paint your tile.  ie. paint wall area grey then come back and paint tile white.
10 mil reusable mylar stencil.