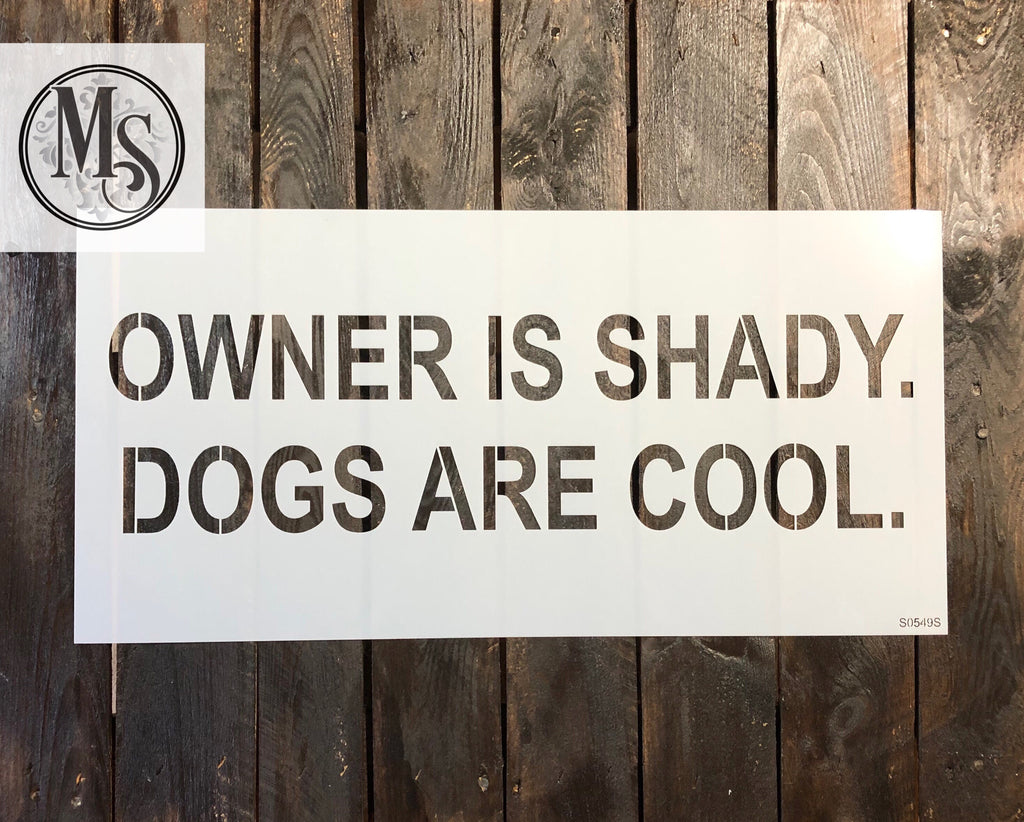 S0549 Owner is shady - 2 sizes available
One of our Muddaritaville Doormat designs.
Only 1 Dog?  Use this stencil but do not paint the "s" on Dogs and replace "ARE" with "IS" from first line of stencil.
All our doormat designs fit on an Ikea Trampa Doormats 
Small image size: 6"h x 22"w fits on small Ikea Trampa Doormats.
Large Image size: 8.2"h x 30"w fits on large Ikea Trampa Doormats
10 mil mylar
Prices in CDN funds