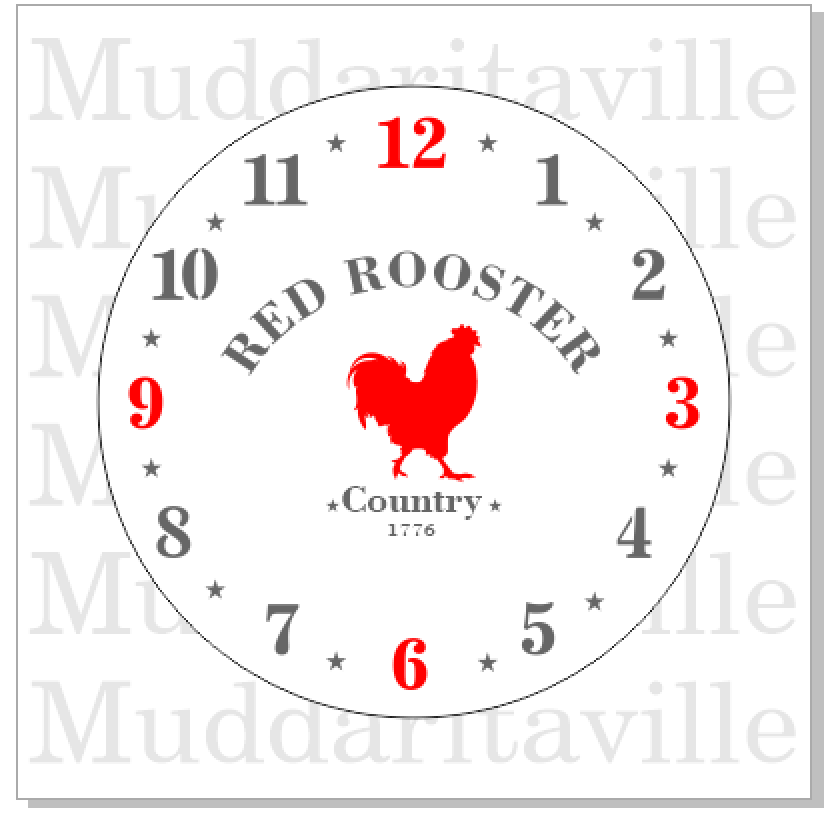 M0161 Country Farmhouse Clock
This beauty is the vision of Mary O'Brien from Echoes in Auburn California.
If you are in the area you must drop in and see Mary, her creations are inspiring!
Also, stop by Mary's Facebook page and show her some love.
The stencil fits a 24" clock round, and is cut out of 10mil mylar.
We ship via Canada Post / USPS tracked package.
Our design varies slightly from Mary's.