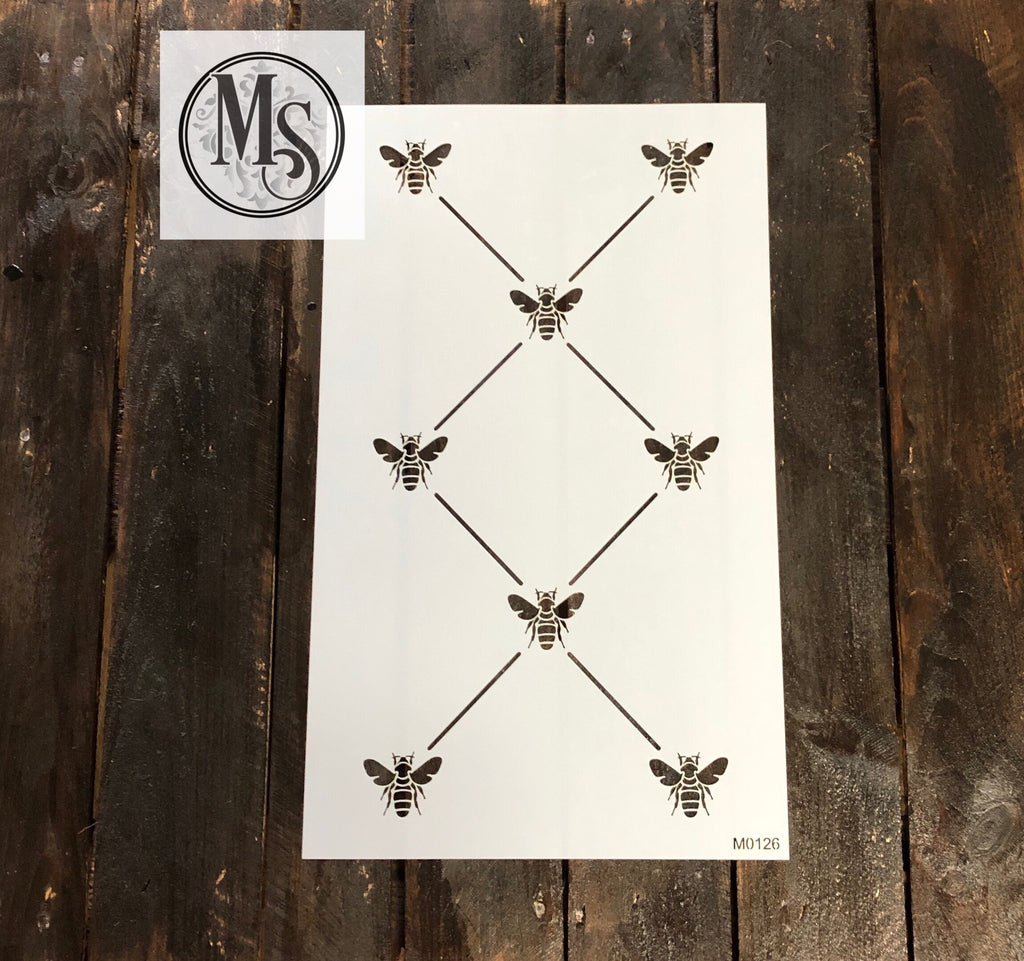 M0126 Bee Lattice
I created this design  a few years ago and never listed it on the website.
I've made some slight alterations so I could provide a better price.
Image area:  8.2"w x 16"h on a 12 x 18 stencil.
Image easily repeats by registering on previously painted Bees.