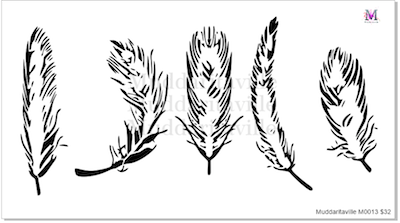 M0013 Feather Collection
This image came to me as a request from very creative and talented Jenny of Ava Blake Creations.
Check out Jenny's work at http://www.avablakecreations.com/
There are so many possibilities for this beauty!
the outer stencil dimension is 9.5"h x 17"w
Embossing plaster would be AWESOME through this stencil.
Laser cut out of 10 mil stencil material
Ships via Canada Post