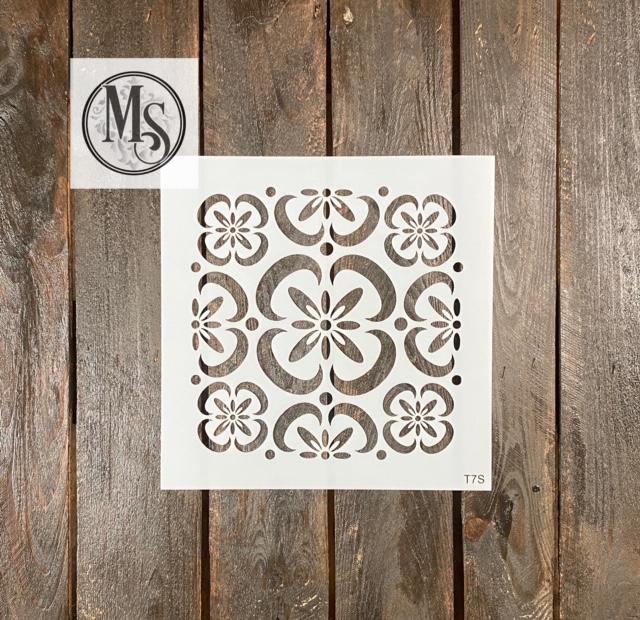 T0007 Gabi Tile Stencil
Available in 3 options, 8", 10", 12" 

Gabi's pattern was a little more detailed and could not be scaled down to a border size without losing stencil quality.
All options have registration marks to repeat the pattern.  This pattern is a straight repeat with no grout gap.
 10 mil reusable mylar stencil.