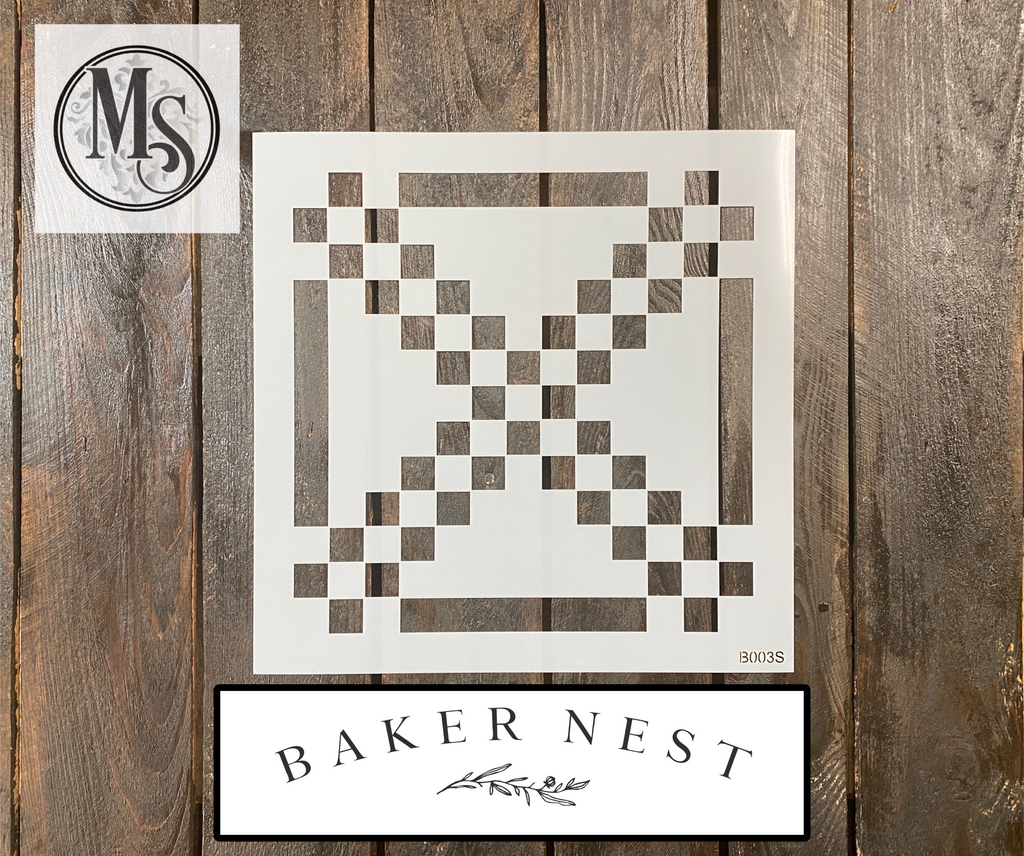 B003 Baker Nest's Chesapeake Chain Barn Quilt Stencil
We're excited to add more stencils inspired by Katie Baker's Barn Quilt creations.
You can purchase Katie's creations at her website: Baker Nest.
Katie also sells kits and plans or you to create your own Barn Quilt.
This version is called Chesapeake Chain, available in 3 sizes.
Small - 10" x 10" image on a 12" x 12" stencil
Medium 16" x 16" image on an 18" x 18" stencil
Large 22" x 22" image on a 24" x 24" stencil