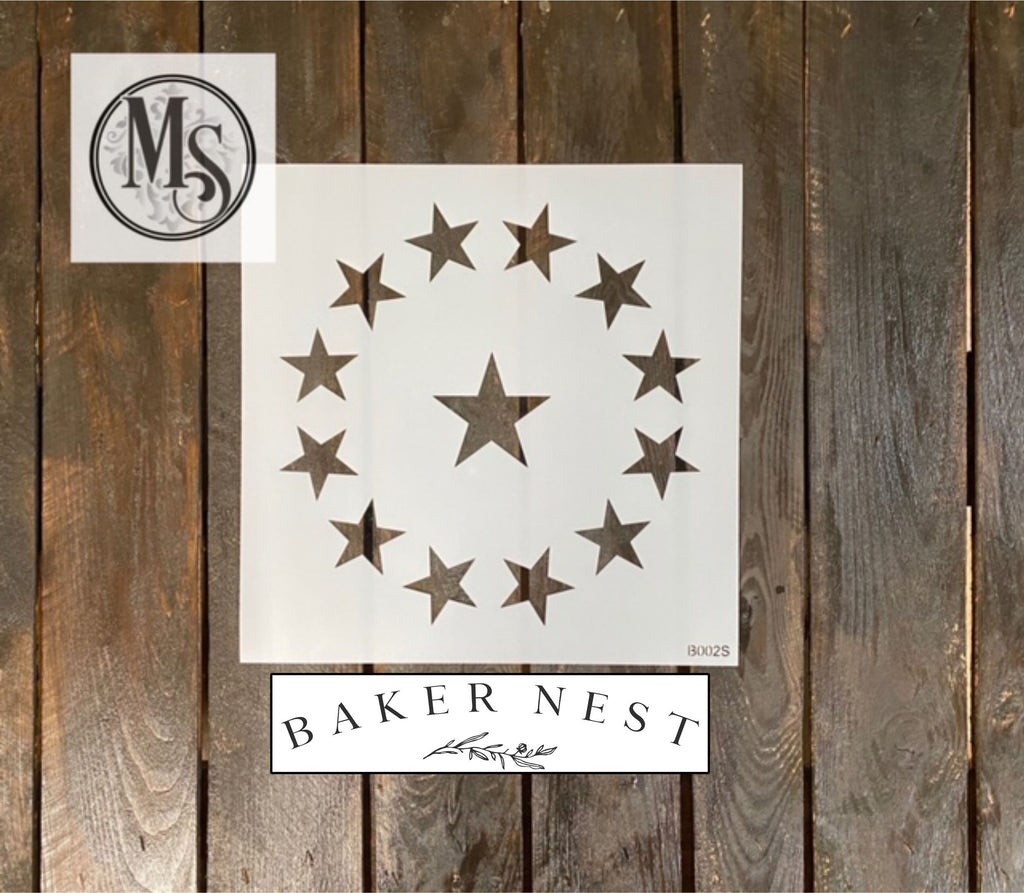 B002 Baker Nest's Cowpens Flag Barn Quilt Stencil
I gush over Katie Baker's Barn Quilt creations, they're GORGEOUS!
You can purchase Katie's creations at her website: Baker Nest or you can purchase kits and plans for creating your own Barn Quilt.
If you are looking for an easy way to recreate Katie's beautiful designs then these laser-cut reusable mylar stencils are the answer!
Welcome to our first collaboration - 1781 Cowpens Flag Barn Quilt Stencil, available in 3 sizes.
Small - 10" x 10" image on a 12" x 12" stencil

Medium 16" x 16" image on an 18" x 18" stencil
Large 22" x 22" image on a 24" x 24" stencil
US PURCHASERS: Pricing is in CDN dollars, approximate US prices are below. We ship via tracked Post or Courier.  Orders over $80 (after any applicable discounts) qualify for FREE SHIPPING.
Approximate US pricing based on the exchange rate on June 19, 2020.  To check current rates go to this site.  Your purchase will be in CDN Funds and will be converted US funds by your payment method (PayPal or Credit Card) based on their exchange policies.
The following numbers are rough estimates of US price equivalents, we cannot guarantee exact pricing due to the current rate fluctuation or your bank's fees.
Small: approx $12.50 US dollars
Medium:  approx $21.50 US dollars
Large:  approx $29.00 US dollars
Average Shipping Cost: $18 CDN = approx $13.30 US dollars