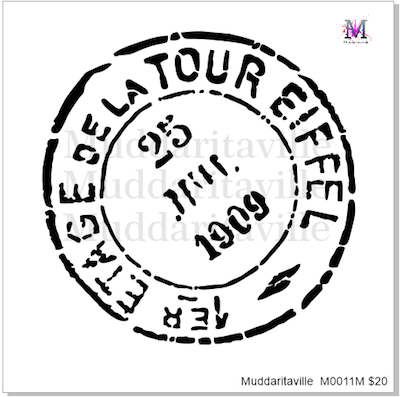 M0011 Tour Eiffel Postal Cancellation Mark
Do you love postal marks as much as I do?
This image is adapted from original created by The Graphics Fairy.
Please visit her site, she generously offers this and many other graphics for FREE! OMG, stay tuned for lots of these.
The image small version is 6" in diameter, outer stencil size is 8" x 8"  
The medium version is 8" in diameter, outer stencil is 10" x 10"
Cut out of 10 mil Mylar
Shipped via Canada Post