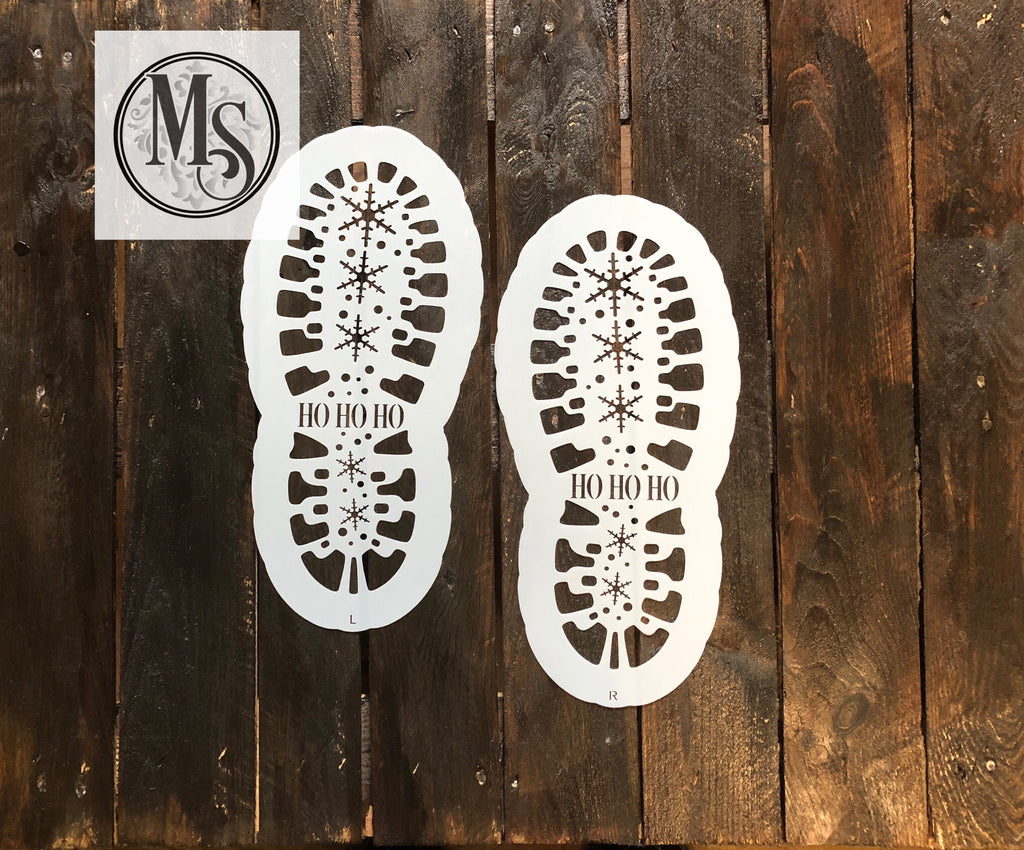 M0225 Santa's Boot Prints
The possibilities are endless with this stencil set ... put boot prints around the tree  or outside the house to surprise your youngsters on Christmas morning.
We will be posting some project images using this stencil as we complete them.
Warning:  some fake snow and snow alternatives like baking soda are toxic for family pets.
Each boot is 12"l x 4.8" w.
Outer stencil dimension 14"l x 6.8"w
10 mil mylar.